From the Shelf
Solving Mysteries from the Head and the Heart
Female sleuths have been my heroes since childhood, from Nancy Drew and Trixie Belden to Miss Marple and Harriet Vane. But my favorite female investigators have an extra dimension: their complex, layered backgrounds influence their approaches to the cases they take.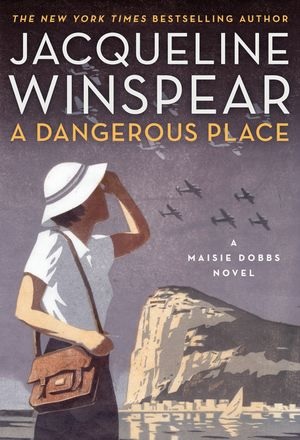 Jacqueline Winspear's Maisie Dobbs starts out as a scullery maid, but thanks to a wealthy patron, she attends university, then works as a battlefield nurse before hanging out her shingle as a private investigator. Her eponymous first adventure (Soho Crime, $16.95) lays out her background and her first few cases, and sets up a richly drawn, insightful historical series. My favorite installments illuminate aspects of Maisie's personal life, such as A Dangerous Place (HarperPerennial, $15.99), which follows her to Gibraltar and Spain following a great loss.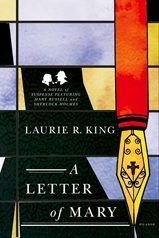 Orphaned, bookish and prickly, Mary Russell literally stumbles over Sherlock Holmes while walking on the Sussex Downs. The great detective takes her on as his protegeé in Laurie R. King's The Beekeeper's Apprentice (Picador, $18), and they eventually become full partners in crime-solving and life. But Mary resolutely pursues her own scholarly interests at Oxford, which leads her to a mystery that quickly goes beyond the academic in A Letter of Mary (Picador, $18). Russell's complicated history, academic prowess and sharp wit make her a more-than-worthy compatriot for Holmes.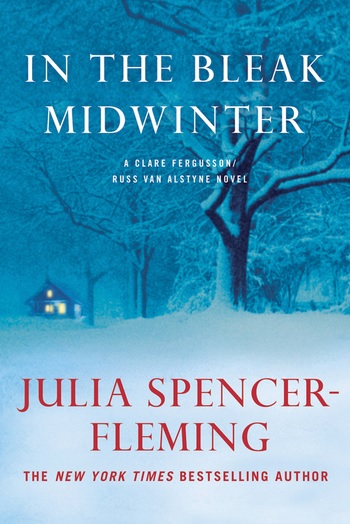 Arriving in Millers Kill, N.Y., the newly ordained Reverend Clare Fergusson, carrying the scars of her army career, must prove she's a capable priest (In the Bleak Midwinter, Minotaur, $17.99). But as Clare is drawn into several local mysteries and a growing friendship with the married police chief, Russ Van Alstyne, things get messy. Julia Spencer-Fleming's gripping series ably explores Clare's grit, compassion and her complex bond with Russ. You have just enough time to get up to speed before Hid from Our Eyes, the long-anticipated ninth installment, comes out in April; I can't wait to see where Clare's unusual talents take her next. --Katie Noah Gibson, blogger at Cakes, Tea and Dreams

In this Issue...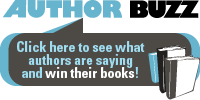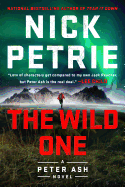 Racing against time, the authorities and the unforgiving climate of Iceland, former Marine Peter Ash must find a father and son on the run in a powerfully wrought addition to the series.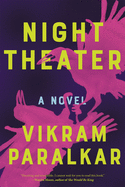 A story of magical realism set in rural India that boldly challenges ideas about death and addresses the soul-crushing corruption endemic in that country.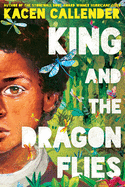 Kacen Callender's second middle-grade novel deftly confronts racism and homophobia as a black teen struggles to find "a new normal" after the sudden death of his brother.
Review by Subjects:
Fiction ⋅ Mystery & Thriller ⋅ Food & Wine ⋅ History ⋅ Sports ⋅ Children's & Young Adult

Book Candy
Valentine's Day Cards Through the Years
Blast from the past: Mental Floss shared "31 Valentine's Day cards through the years."
---
"Hansel and Gretel: new looks at an old tale" were offered by the New York Public Library.
---
Merriam-Webster shared "10 words for the angry and upset."
---
Author Sarah Blake chose her "top 10 tales about the rich" for the Guardian.
---
Bookniture's Wisdom Tree bookcase "is a solution to keep your books neat and tidy," Bookshelf noted.

Great Reads
Rediscover: The Boys of Summer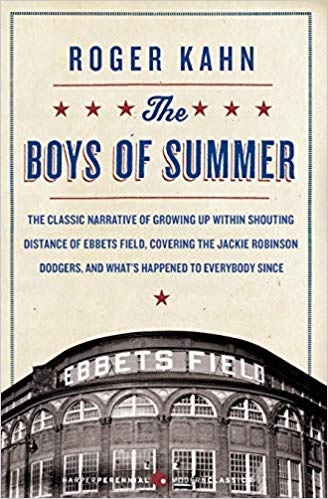 The timing of this sad tribute seems appropriate: this week marks the unofficial start of baseball season as Major League pitchers and catchers report for spring training. Last week, Roger Kahn, author of one of baseball's best-known books,
The Boys of Summer
(1972), died at age 92. As a young reporter for the
New York Herald Tribune
, Kahn covered Brooklyn Dodgers games during the 1952-53 seasons.
The Boys of Summer
chronicles Kahn's time with the team, the run-up to the Dodgers' 1955 World Series win and beyond, including later lives of the players. The book is as much memoir as sports history, focusing on Kahn's relationship with his father and their shared enthusiasm for the Dodgers. In 2002,
Sports Illustrated
ranked
The Boys of Summer
number two on "The Top 100 Sports Books of All Time." It has sold three million copies over the course of 90 printings.
Kahn was also the author of
A Season in the Sun
(1977),
Joe & Marilyn: A Memory of Love
(1986),
The Era: 1947-1957, When the Yankees, the Giants, and the Dodgers Ruled the World
(1993),
A Flame of Pure Fire: Jack Dempsey and The Roaring Twenties
(1999),
Men: Reggie Jackson, George Steinbrenner, Billy Martin, and the Yankees' Miraculous Finish in 1978
(2002),
Into My Own: The Remarkable People and Events That Shaped a Life
(2006) and
Rickey & Robinson: The True, Untold Story of the Integration of Baseball
(2014).
The Boys of Summer
was last published in 2006 by Harper Perennial Modern Classics ($17.99, 9780060883966). --
Tobias Mutter

The Writer's Life
Reading with... Nicolette Polek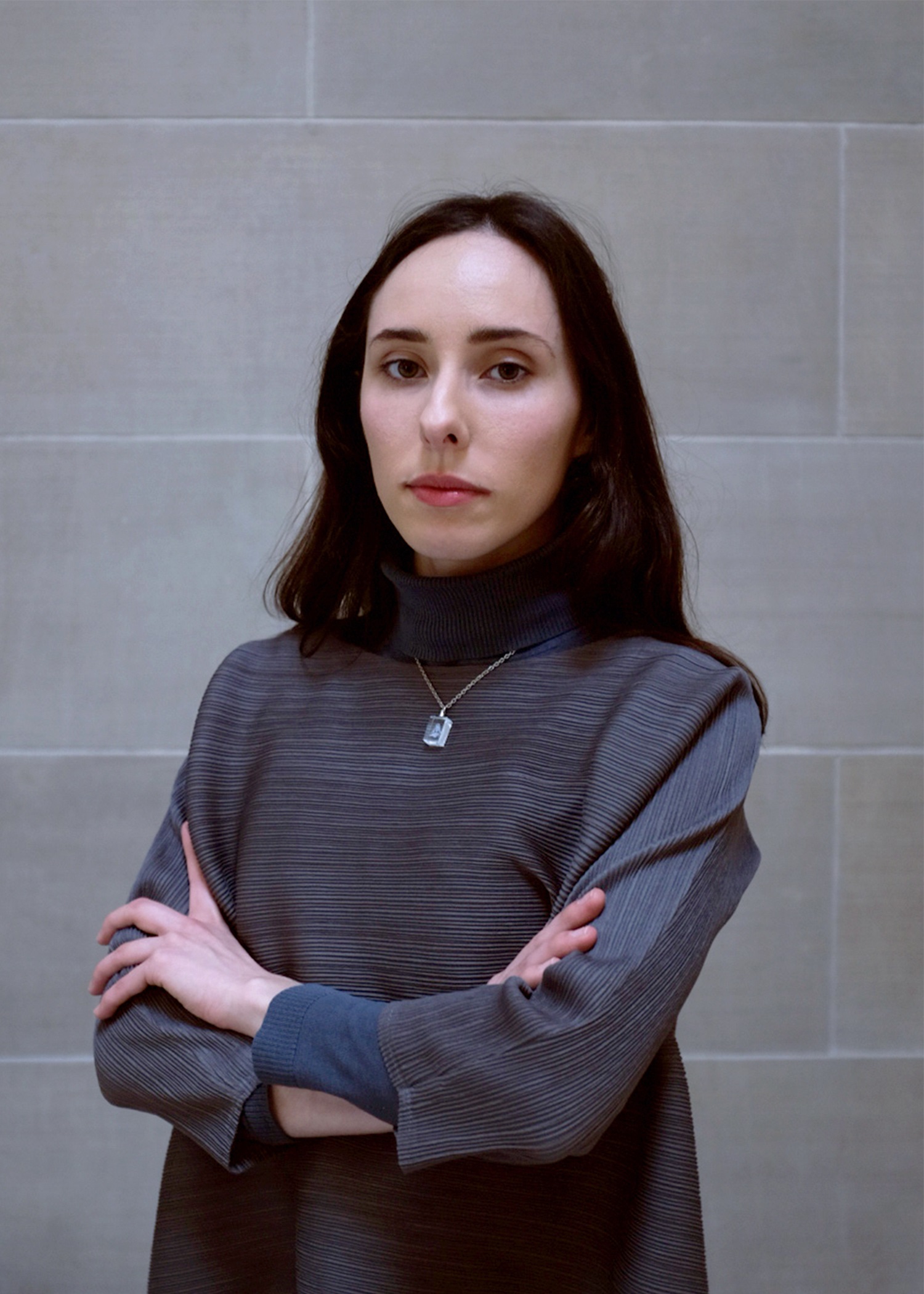 photo: Matthew Childers
Nicolette Polek is the author of Imaginary Museums: Stories (Soft Skull Press). She is a recipient of a 2019 Rona Jaffe Writers' Award, and has been published in Chicago Quarterly Review, New York Tyrant, Hobart, Fanzine and elsewhere. She grew up in northeastern Ohio and lives in Maryland, where she is working on her first novel.
On your nightstand now:
The Collections of Barbara Bloom; Jana Beňová's Honeymoon, which I hope will get translated into English and whose book Seeing People Off I recommend; Megan Boyle's LIVEBLOG; Kathryn Scanlan's forthcoming collection The Dominant Animal; and the Bible.
Favorite books when you were a child:
A Mango-Shaped Space, about a 13-year-old who finds out she has synesthesia. I made this title into my first e-mail address. Also, Regarding the Fountain and the rest of Kate Klise's books, told in memos, letters and other pieces of evidence. I enjoyed books that strung together found objects to make a story, like it was a pasta necklace. I liked field guides on birds and wildflowers.
Top five authors:
This changes, but writers I love to return to are Joy Williams, Lydia Davis, Dorthe Nors, Clarice Lispector and Chelsey Minnis.
Book you've faked reading:
All the President's Men, assigned in high school. There was a year that I didn't do much homework and started watching movies. I spent a lot of time sitting by Lake Erie, reading like, Richard Brautigan, and later Candide, which I also may have faked reading.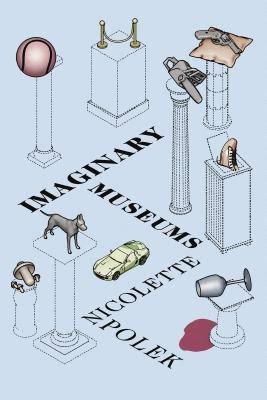 Books in your bag:
The Missing Pieces by Henri Lefebvre, which is a winding catalogue of unfinished, destroyed, lost and erased work throughout history, and These Possible Lives by Fleur Jaeggy, a book of three micro-biographies of Thomas De Quincey, John Keats and Marcel Schwob.
Books you've bought for the cover:
The Fitzcarraldo Editions copy of John Keene's Counternarratives. The first edition copy and the Vintage Contemporaries edition of Nicholson Baker's The Mezzanine. NYRB books that I find at book sales.
Book you hid from your parents:
I still shouldn't say.
Books that changed your life:
Land of Green Plums by Herta Müller made me love reading again; a book that follows a group of students in Communist Romania. It's poetic and political, challenging and filled with beauty.
The Life and Opinions of Tristram Shandy, Gentleman by Laurence Stern showed me about being playful with form. It was published in 1759, but still, there's a torn-out chapter, a blank page, a blackened page, a marbled page that at the time would have been different in every copy. There is a squiggle in the middle of a paragraph to show the way a man waves a stick in the air.
Books you most want to read again for the first time:
Us by Michael Kimball. Days of Abandonment by Elena Ferrante, a book that put me in so much despair that I read it in one sitting without getting up to turn on the light after the sun set. It would be cool to read The Rings of Saturn by W.G. Sebald for the first time while completing his walking tour of Suffolk.
Book Reviews
Fiction

Catapult, $16.95, paperback, 224p., 9781948226547
Riverhead Books, $26, hardcover, 208p., 9780525534877
Counterpoint, $16.95, paperback, 256p., 9781640092327
Morrow, $16.99, paperback, 384p., 9780062748317
Little, Brown, $27, hardcover, 352p., 9780316529259
Mystery & Thriller

Putnam, $26, hardcover, 400p., 9780525535447
Minotaur, $26.99, hardcover, 352p., 9781250194374
Food & Wine
Tiller Press, $24.99, hardcover, 208p., 9781982132675
History
Restless Books, $29.99, hardcover, 512p., 9781632062628
Sports
Atria, $28, hardcover, 400p., 9781501162152
Children's & Young Adult

Scholastic, $17.99, hardcover, 272p., ages 8-12, 9781338129335
Holiday House, $19.99, hardcover, 128p., ages 10-up, 9780823439577
--- SPECIAL ADVERTORIAL OFFERINGS ---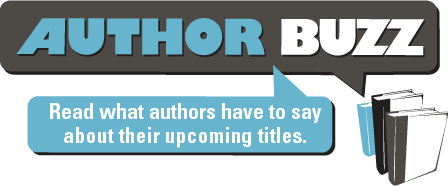 Dear Reader,

Sometimes it feels like I've been waiting to tell JT Malone's story forever. He's been around the Masters and Mercenaries universe for several years, but I never found the right heroine for him. Until Nina Blunt came along. She's a no-nonsense Brit who can take care of herself. But it's so much nicer when JT takes care of her. I hope you'll enjoy this fun adventure!

Love, Lexi
www.1001darknights.com/authors/collection-seven/lexi-blake-charmed
www.lexiblake.net

Please write to 1001DarkNights@gmail.com to enter to win one of five copies.




Publisher:
1001 Dark Nights Press

Pub Date:
June 23, 2020

ISBN:
9781951812003

List Price:
$2.99

Dear Reader,

In the small city of Denton, Pennsylvania, an infant has gone missing. Chief of Police Josie Quinn launches a desperate search for the newborn. Then her fiancé disappears. The only clue to either of these abductions is a mystery woman who remembers nothing...not even her own name. Josie has her work cut out for her in this twisty USA Today bestseller!

I'm giving away 5 copies. Please email me at lisareganauthor@hotmail.com to enter!

Lisa Regan
www.lisaregan.com




Publisher:
Grand Central Publishing

Pub Date:
May 5, 2020

ISBN:
9781538701232

List Price:
$12.99
---